Global is a multi-family office that provides integrated tax, accounting, business and wealth management services to entertainment industry professionals, entrepreneurs, executives, professional athletes and their families.  We take a holistic approach to wealth and legacy planning that takes into account all aspects of your financial life and offers guidance, clarity of thought, and expertise to help you gain confidence in a more secure financial future.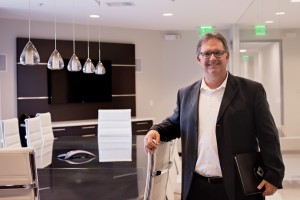 David Garelick EA, CFP®, AIF®
David is committed to clients for the long-term and acts in a fiduciary capacity. He helps clients in all aspects of their financial lives and gives tailored advice to each client's specific needs, goals and objectives. David has extensive knowledge and experience in the areas of retirement, tax, education, estate and insurance planning. He also continues to prepare individual, business, fiduciary and estate tax returns.
David Garelick has been with Global since 1987 and took over as the President/CEO in 1999. He received his undergraduate degree from UCLA and his graduate MBA degree from California Lutheran University. He holds the designations of Enrolled Agent and Certified Financial Planner™.  He is also a member of the National Association of Enrolled Agent (NAEA) and the Financial Planning Association (FPA). David sits on boards of non-profit and for profit organizations. Read More
Our History

ALWAYS IN OUR HEARTS – NEVER FORGOTTEN
CEO:1960 – 1984
Executive Director: 1985 – 2010