Bio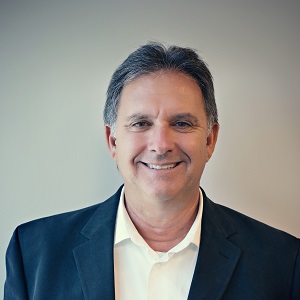 David is committed to clients for the long-term and acts in a fiduciary capacity. He helps clients in all aspects of their financial lives and gives personalized advice to each client's specific needs, goals, and objectives. David has extensive knowledge and experience in the areas of retirement planning, tax, education planning, estate, and insurance planning. He also continues to prepare individual, business, fiduciary and estate tax returns.
David Garelick has been with Global since 1987 and took over as the President/CEO in 1999. He received his undergraduate degree from UCLA and his graduate MBA degree from California Lutheran University. He holds the designations of Enrolled Agent and Certified Financial Planner™. He is a member of the National Association of Enrolled Agent (NAEA) and the Financial Planning Association (FPA). David sits on boards of non-profit and for-profit organizations.
David was fortunate to be mentored by his father Louis H. Garelick who was the President/CEO for Global Business Management from 1985-1999 and Lee B. Winkler who founded Global in 1960 and was the President/CEO from 1960-1984.
In his free time, David enjoys spending quality time with family and friends. He loves reading, hiking and attending Los Angeles sporting events.
Education
B.A., University of California Los Angeles
M.B.A., California Lutheran University
Certificates, Designations and Licenses
Certified Financial Planner™ (CFP®)
Enrolled Agent (EA)
Accredited Investment Fiduciary® (AIF®)
Series 65 Securities License
California Insurance Producer License #0B92396
CERTIFIED FINANCIAL PLANNERTM (CFP®)
The CERTIFIED FINANCIAL PLANNER™ and CFP® (collectively, the "CFP® marks") are professional certification marks granted in the United States by Certified Financial Planner Board of Standards, Inc. ("CFP® Board"). The CFP® certification is a voluntary certification; no federal or state law or regulation requires financial planners to hold CFP® certification. The CFP® is recognized in the United States and a number of other countries for its (1) high standard of professional education; (2) stringent code of conduct and standards of practice; and (3) ethical requirements that govern professional engagements with clients.
To earn the credential, each CFP® candidate must have a bachelor's degree (or higher) from an accredited college or university and three years of full-time personal financial planning experience. In addition, candidates must take the CFP® Certification examination and complete a CFP® -board registered program or hold an accepted designation, degree or license. Every two years, CFP ® certificate holders must complete a minimum of 30 hours of continuing education. More information regarding the CFP® is available at http://www.cfp.net/default.asp.
ENROLLED AGENT (EA)
Enrolled Agents (EAs) are federally-licensed tax practitioners who may represent taxpayers before the IRS when it comes to collections, audits and appeals. As authorized by the Department of Treasury's Circular 230 regulations, EAs are granted unlimited practice rights to represent taxpayers before IRS and are authorized to advise, represent, and prepare tax returns for individuals, partnerships, corporations, estates, trusts, and any entities with tax-reporting requirements.
To earn the designation of EA, each EA candidate must pass a three-part comprehensive IRS test covering individual and business tax returns, or demonstrate experience as a former IRS employee. EAs must also complete 72 hours of continuing education every three years. More information about EAs is available at https://www.irs.gov/tax-professionals/enrolled-agents.
ACCREDITED INVESTMENT FIDICUARY® (AIF®)
The AIF Designation certifies that the recipient has specialized knowledge of fiduciary standards of care and their application to the investment management process. To receive the AIF Designation, the individual must meet prerequisite criteria based on a combination of education, relevant industry experience, and/or ongoing professional development, complete a training program, successfully pass a comprehensive, closed‐book final examination under the supervision of a proctor and agree to abide by the Code of Ethics and Conduct Standards. In order to maintain the AIF Designation, the individual must annually attest to the Code of Ethics and Conduct Standards, and accrue and report a minimum of six hours of continuing education. The Designation is administered by the Center for Fiduciary Studies, the standards‐setting body of fi360.