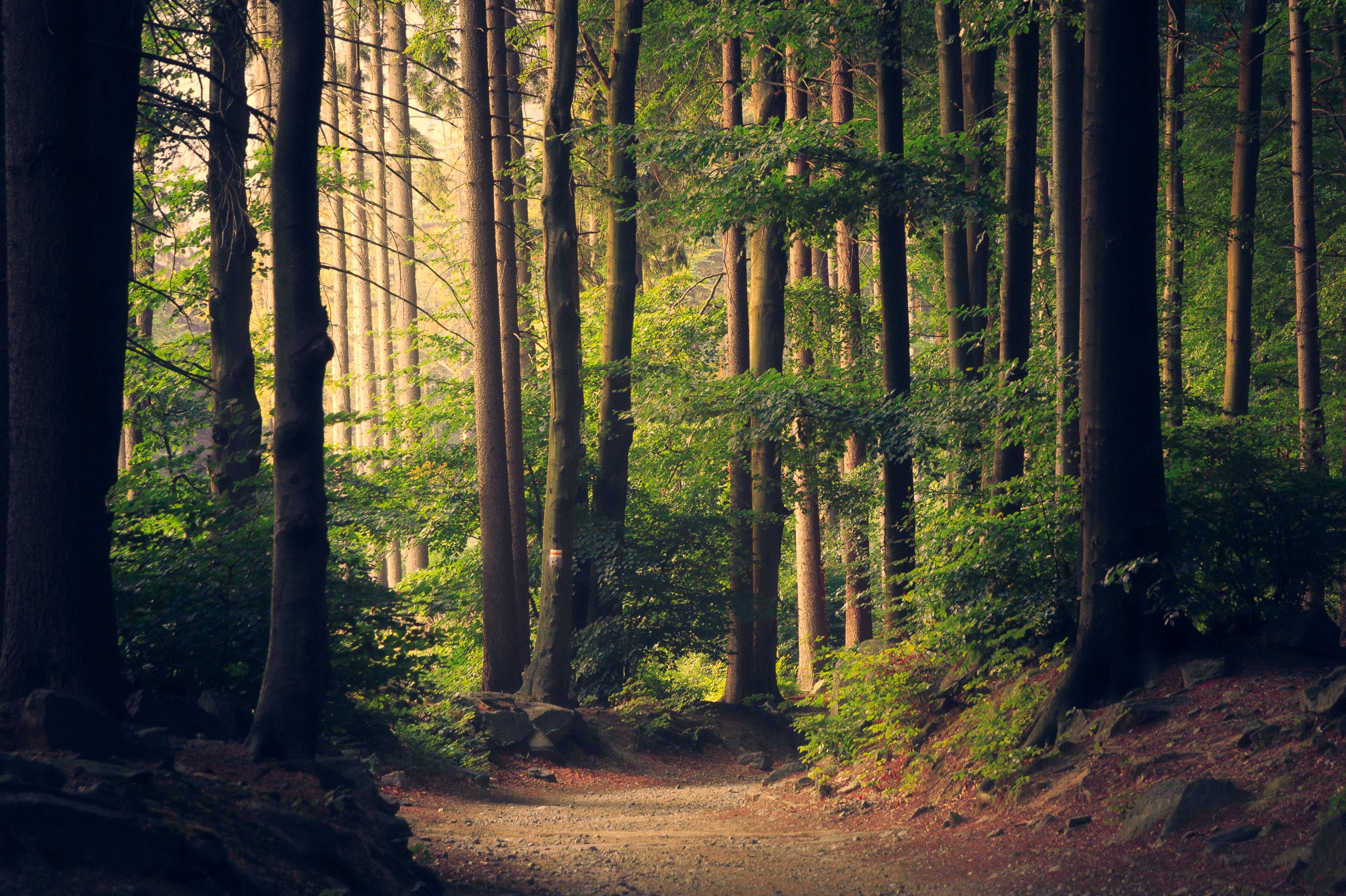 How to Switch to Paperless Delivery at Schwab
Ever wonder how to make a difference and help the environment by reducing the amount of paper consumption in your life? By switching to paperless delivery on Schwab.com, you can put a stop to receiving all of your monthly statements, trade confirms, fund prospectuses and tax documents through the mail and get them digitally via email notifications. This means a lot less demand for paper, preventing identity theft from stolen mail and making your statements and tax documents more accessible through Schwab's website.

Here is how to make the switch to paperless delivery:

Log into Schwab Alliance at https://www.schwab.com, and on the dropdown menu hover over to the "Service" tab at the top and then click on "Paperless."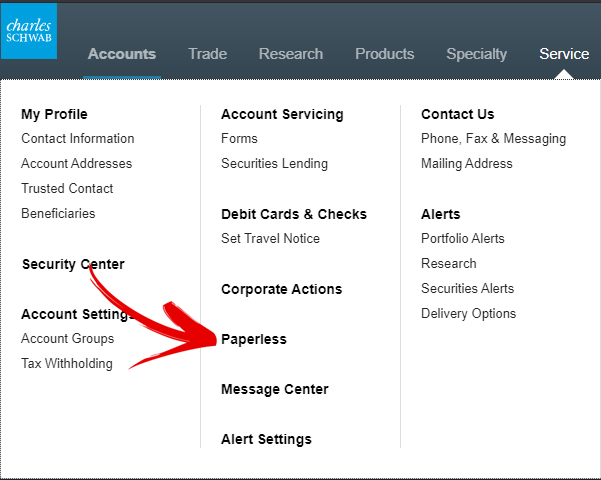 After clicking "Paperless" you will see a section for each account type that looks like this: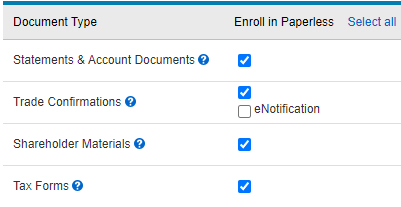 Putting a check in the column "Enroll in Paperless" means you are enrolled in paperless delivery. If the "eNotification" is unchecked, then the contents of your trade confirmations will be included in plaintext that is sent to your email. However, if the "eNotification" is checked then you will receive an email telling you that there were trades, but will ask you to login online to see what the trades were. After changing any option you need to scroll down to the bottom of the page and click the green "Submit" button to complete the enrollment.

You might find that you still receive mail from Schwab even after enrolling in paperless delivery. If you are married, this may be because of your spouse's paper delivery settings. If your spouse does not have a Schwab Alliance login, the best way to make the change is to have them register for online access and have them update their delivery preferences as well.
Once you make the switch, you'll start recieving emails like below that will let you know when your statements, trade confirms or tax documents are ready.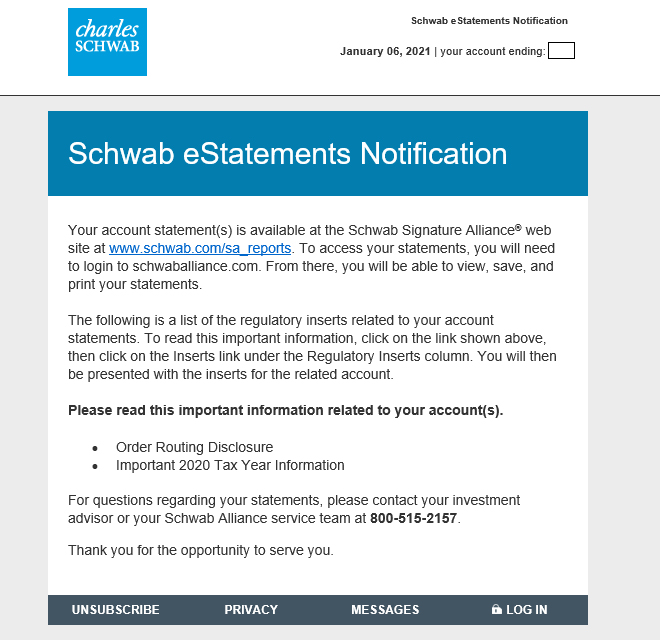 If you run into any trouble making this change or if you have a specific questions regarding electronic document delivery, please email tech@gbmi.com or give us a call at (818) 385-3100 and we can walk you through the process.