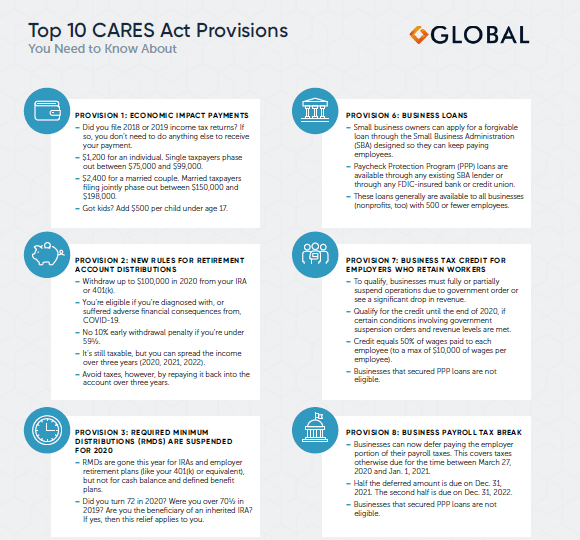 Top 10 Cares Act Provisions You Need To Know About
What programs in the government's enormous Coronavirus and economic relief package – the CARES Act, which went into effect at the end of March – apply to you, your financial goals this year, and your longer-term plan? How do you even begin to get a handle on everything in the law, or at least what's important to you?
Well, we've reviewed the legislation and put together a list that covers its top 10 provisions – from cash payments and tax breaks to special business loans and new rules around retirement accounts – as well as their essential features.
Click Here to download the PDF